Am I eligible to apply?
So you want to apply for the Parent-friendly Label? First, make sure you are eligible to apply by taking this 1-minute eligibility test.
Take eligibility test
Congratulations! You are eligible!
You are eligible to apply for the Parent-friendly Label or the Parent-friendly Plus Label.
Learn more about how to apply
Thank you for your interest in applying for the Parent-friendly Label. Unfortunately, you are not eligible to apply at this time.
Please contact us if you would like to discuss your eligibility further with us.
Contact us
How do I apply?
STEP 3
Circulate the Parent-friendly Experience Survey, keeping in mind that this is a mandatory component of your application process. The link to the survey will be shared with you via an automatically generated e-mail after you submit the application form.
Applications are not currently open
Please check back soon!
Assessment
Our assessment process is handled by an independent third party to ensure neutrality. A Judging Panel made up of senior officials from leading public institutions is tasked with reviewing the third party's recommendations on selection. Your application will be evaluated based on which label you are applying for, Parent-friendly or Parent-friendly Plus.
Parent-friendly
Employers that demonstrate evidence of the adoption of parent-friendly policies based on Level 1 criteria.
Parent-friendly Plus
Employers that meet or exceed global leading practices in parent friendly policies based on Level 2 criteria.
Valid for 2 years, with a checkpoint at the end of Year 1 with ECA.
The criteria categories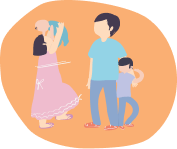 Parental Leave
Dedicated leave days and arrangements provided to parents to support them before, during and on return from the birth or adoption of their child.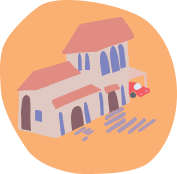 Flexible Work
Flexible work practices are accommodated to allow for caring responsibilities and changing family arrangements.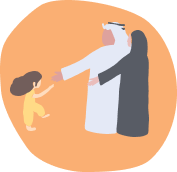 Family Care
Employees are supported and empowered to make choices to reconcile work and caring responsibilities.
Family Wellbeing
Support for the emotional, mental, and physical wellbeing of employees and their families is offered.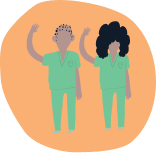 Workplace Culture
Parent-friendly policies and practices are embedded into organizational culture through training, professional development, monitoring and feedback mechanisms.
Innovation
We also invite you to share how your organization has applied creative and non-traditional approaches to better support parents through innovative workplace policies and practices.
Apply